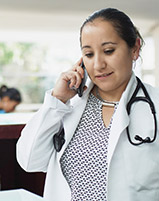 We provide confidential help, referrals and counselling for physical and mental health issues, plus a wide range of other concerns, including: relationship challenges, substance use, career transitions, and financial issues, colleagues at risk, burnout, and occupational health questions.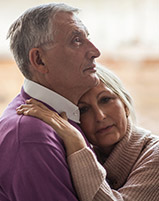 We provide help to partners and dependent children of any physician, resident or medical student licensed in BC. Call our 24/7 helpline to access discreet, confidential support for a wide range of challenges, or to express concern for a physician who could be in distress.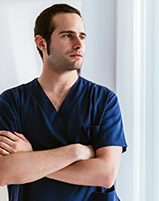 Whether you are seeking help for yourself or a colleague, we offer a range of services to resident doctors licensed in BC. Our services are supportive, private and personalized. From physical and mental health issues to career challenges, we are here to help you.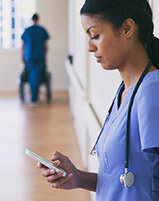 Medical students with educational licenses in BC are eligible for our services. Please contact us for confidential help with any physical and mental health issues, including substance use, relationship and workload stress, career challenges, and more.
How we helped
The initial response and intake process from PHP was very rapid and responsive. It was really efficient and I think that's important for doctors facing time pressures. I also appreciated being provided local and in-person resources. After seeking support, I started feeling better, supported, optimistic and less alone.
— Late career physician
The PHP person on the phone co-ordinated with me by e-mail, ensuring that I could make it to my scheduled appointments, and followed up with me afterward. She set me up with a psychologist after I had an assessment with a psychiatrist. She checked back with me several times. She contacted me after I had completed all my appointments, it was really nice—like coming full circle.
— Early career physician
After receiving support from PHP, the stress level for our family dropped significantly. Everything became a little easier to cope with at home and we are all getting along a lot better. My daughter is learning to manage her own issues, has realized that she needed some expert advice and was able to actually get that help. This help has been pivotal to changing her future.
— Mid career physician
If you are feeling hesitant about contacting PHP, ask your colleagues and make inquiries. It was pretty instrumental for me to hear how PHP helped my colleague. Hearing from my colleague put it on my radar in a more personal way and it was a helpful experience.
— Late career physician
I was going through a very rough time in my professional and personal life. There was bullying at work where I did not feel supported. I felt burned out, and suicidal. After connecting with PHP, I am in intensive counselling to deal with PTSD/Depression/Anxiety. I have found joy in my family and kids again. I feel like they need me to be in their life, and I have value and worth just because I am human. My worth isn't only in being a doctor.
— Mid career physician
An intake counsellor responded quickly, and spent a good amount of time trying understand my story, where I was coming from, and what I needed. And then they offered me an appointment with a counsellor, and told me that I would be contacted by a physician over the phone.
— Early career physician
I was surprised when I got emails for regular check-ins to see how I was doing. I felt like I was not forgotten.
— Early career physician
I had to dive to the bottom before reaching out for help, and I don't think my colleagues need to get there. The one thing I'd like to say is that people should acknowledge that they need to reach out earlier, and that they will be met by people with extraordinary kindness at PHP.
— Late career physician
Right from the beginning, my Program Physician and Clinical Coordinator were extraordinary. Their kindness, combined with a lack of judgement, allowed me to trust the process of getting help, which is not easy for me. I am always in control, I am always the one fixing things.
— Late career physician
The biggest difference I've experienced after reaching out to PHP is new insight into myself. Understanding that I have not loved myself, learning to be non-judgmental with myself and to be sensitive to what other people are going through. This has been a gift for me.
— Late career physician
It's really, really common to feel stressed out during residency. One recurring theme is the question of competence. That's a big thing in residency: not feeling like you're ever good enough. Probably all residents feel this way to some degree. Not everybody talks about it, and people deal with it in different ways. But it's important to recognize that it's okay if you are feeling this way. There are so many places that will support you, and that will respect your confidentiality.
— Early career physician
I went from feeling I had no care, to feeling like I was surrounded by care. I had three people I could phone if I had to. It made more difference than just about anything.
— Late career physician
When I first called the PHP helpline, I was in a place of despair. Within the space of a few short minutes, the intake worker moved me to a place of hope. Help was finally on the way.
— Late career physician
What exceeded my expectations the most was the continuity. My Clinical Coordinator actually continued to check in every several months. That was phenomenal because it gave me a feeling that someone out there still cared about me, so that was stabilizing in a way.
— Late career physician
It was comforting to know that I was not the only physician in similar circumstances and there are people ready and willing to help.
— Mid career physician
I was impressed by the professionalism, the amount of time and resources which opened up to me and the close follow up to make sure that I was alright. I have not been anxiety free since being a teenager. Since receiving support through the PHP (and continuing on a small dosage of an SSRi), I have experienced a reduction of my symptoms to a level not experienced before.
— Late career physician
I had moved to my community two years prior to [calling the PHP], and my doctor still practiced in the community I moved from. So going to my doctor is a big production. And I don't have a doctor here so, the PHP call really made a difference.
— Late career physician
I was seeking advice and support for managing a difficult situation as a physician leader. Working in a small community, it is essential to maintain confidentiality but this can lead to a sense of isolation when it is inappropriate to talk about matters of sensitivity with local colleagues. I was initially hesitant to reach out to PHP because I didn't know what to expect, but when I did, the level of support I received was excellent. My PHP Clinical Coordinator arranged for physician coaching to help with navigating some professional interpersonal challenges. I have found the assistance to be solutions-focused and a good use of my time. I now feel more confident in how I am managing situations of conflict and difficult conversations.
— Early career physician
I love the connection that I have with my PHP Clinical Coordinator. She is wonderfully supportive and a great point person for helping find the right counsellor fit. She was able to connect me with psychiatry the first day! She has answered emails and phone calls often. She made me feel heard and that what I was going through was horrendous and that it would get better (with work and help). Do it. Just call PHP. They have resources that will help you.
— Mid career physician
I had to dive to the bottom before reaching out for help, and I don't think my colleagues need to get there. The one thing I'd like to say is that people should acknowledge that they need to reach out earlier, and that they will be met by people with extraordinary kindness at PHP.
— Late career physician
PHP was flexible with the way they interacted with my daughter. She was very hesitant about accepting help, but PHP managed to figure out a way to connect with her. Talking to someone was a big step for her and they were very supportive. The amount of supports the Clinical Coordinator was able to get so quickly exceeded my expectations. They got her into an executive functioning course, set her up with a psychiatrist and a coach. There was recognition of the problem and an innovative way to treat it, and that made a big difference.
— Mid career physician
My experience is that the staff at PHP are welcoming and very professional. Dealing with PHP is rather a calming experience and not a threatening one.
— Late career physician
Even though I had some logistical difficulties connecting with the specific counsellors who had been assigned to me, my Clinical Coordinator was always there as a constant. She is very respectful. It was helpful just to have someone to actually listen and who knew about doctors issues. Just that human contact was probably the most important thing for me at that time.
— Late career physician
The quality of the program and the questions that [the counsellor] asked, I felt helped immediately by having the feeling of validation. That was a really powerful thing.
— Late career physician
Unfortunately the stigma of mental health issues may result in many health care providers to deny they have problems or feel they are immune. My only regret is not calling earlier. The PHP is an essential program which has improved my quality of life.
— Mid career physician
Within days of contacting PHP, I had a contact person, was set up with a community based Clinical Counsellor, had a visit with a PHP physician and had one of my children also connected. If you have been considering reaching out for help, PHP is a safe place to start.
— Mid career physician
I was somewhat nervous about calling, I was not used to reaching out for help. But PHP helped me get in contact with a coach and a counselor that helped pull me out of my depressive cycle and got me back on track and back to working.
— Early career physician
I have encouraged all of my colleagues to reach out and connect with counselling services that are more understanding of the physician point of view and issues that come up for physicians. I think that this is a great opportunity for physicians to be able to talk through some of the issues they're facing and gain the benefits that we so often try to provide our patients. This is really a specialized area where someone will help us so I see it as a huge opportunity.
— Late career physician